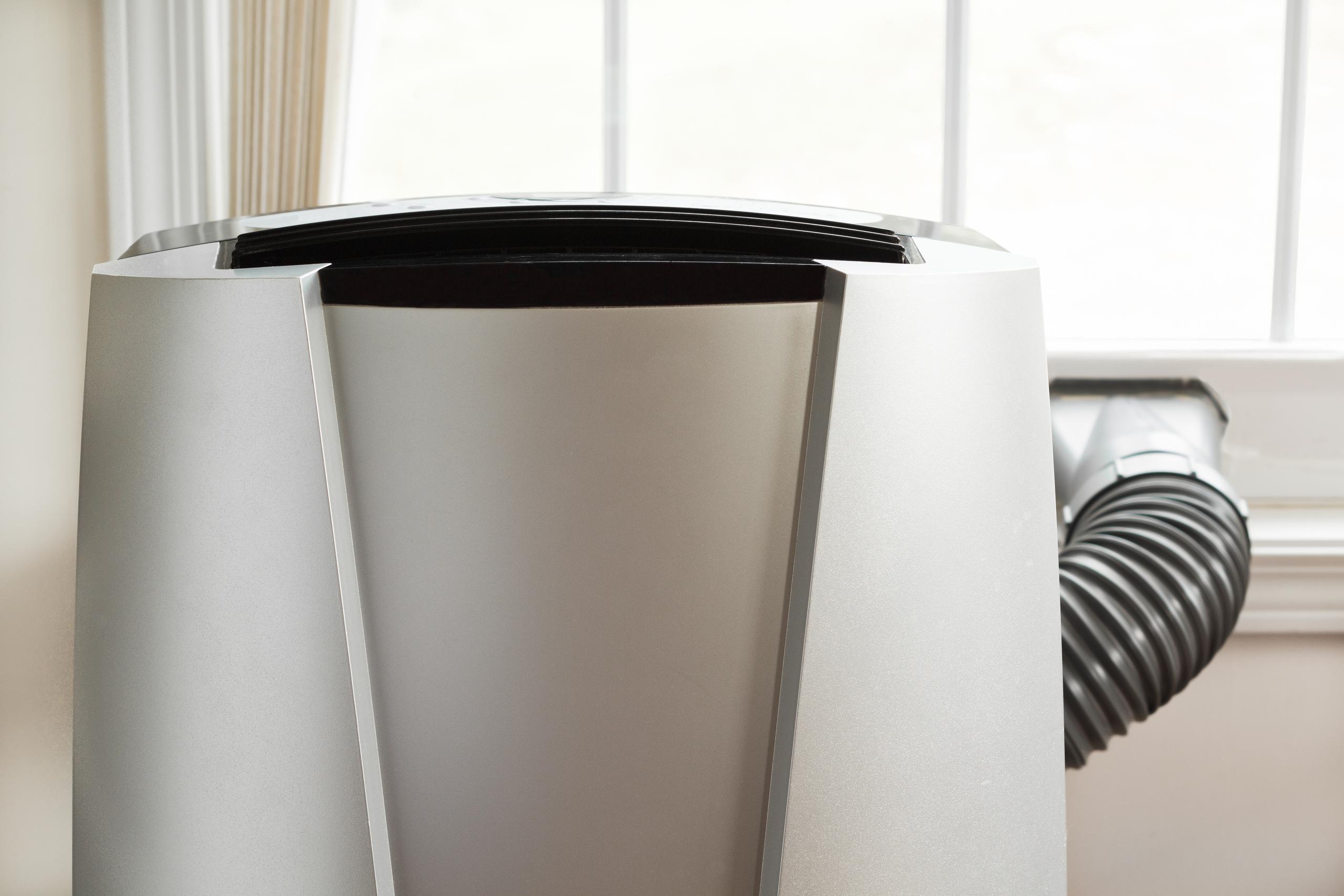 Overview and Registration
There is a stove and refrigerator in all apartments. Any additional appliances, in use or not, that are brought into the apartment (e.g., air conditioner, additional refrigerator, freezer, dishwasher) must be registered with the CTC office as they carry a usage fee. In which case, you will pay a monthly surcharge with your rental rate for the months these appliances are registered/installed. CTC does not provide these extra appliances. CTC provides heat, electricity, water, garbage removal, and internet, as included in your flat rent payment.  
Failure to register or follow the additional appliance guidelines will result in a fee and/or lease infraction with possible lease termination. Resident(s) will be responsible for all fees. Any appliances in possession without being registered will result in an unreported appliance fee being assessed to the unit account.
Please contact CTC's Office with any questions about additional appliances prior to installation. 
Monthly Fees
Preview applicable fees for additional appliances by logging into your RentCafe account > Resident Resources > Governance Documents > Fee Schedule
All fees will be posted to your resident account on the 1st day of each month (available to view and pay via RentCafe), and charges will be prorated to your start date and end date, accordingly, with the exception of AC units (flat monthly fee). 
Registration Requests
Cancel (Terminate) Registration
The applicable monthly charges will continue until you submit the form: Cancel Additional Appliance (one form per appliance). Once cancelled, please remove the appliance immediately. 
Moving Out of CTC or Transferring Units:
Vacating households with active appliance registrations will automatically receive a final charge prorated to the move-out date, unless cancelled prior. 
If the entire household transfers to a new unit, any active registrations and associated charges will automatically transfer to the new unit on the move-in date. 
Additional Appliances
Acceptable Appliances
Permitted Appliances When Registered 
Appliances allowed at CTC are the following listed in detail below:  
Dehumidifiers 
Dishwashers 
Dishwashers must be portable (on wheels or stored on top of counter or next to counter) and serviced by a dishwasher supply hose connected to the sink when in use. It must not exceed 120V; 60Hz. No professional or permanent installations are permitted. 
Electric Water Coolers 
Freezers 
Refrigerators 
The installation and use of additional appliances must be registered at the Management Office before installation and use. You must comply with the approved policy below and applicable appliance registration fees. You are responsible for the cost of repairs for any damage to the unit caused by your appliance. 
Permitted Appliances without Registration 
Appliances that are allowed but do not require registration include, but are not limited to:   
Microwave  
Small kitchen appliances  
Unpermitted Appliances 
Appliances that are not permitted include, but are not limited to:    
NO Humidifiers. Humidifiers pose a risk of mold in units and are not permitted to be used or stored in a resident unit. If a resident is having difficulty keeping an apartment at a comfortable humidity level, please contact management.  
NO Space Heaters. Space heaters pose a risk of fire and are not permitted to be used or stored in a resident unit without management consent. If a resident is having difficulty keeping an apartment at a comfortable temperature, please contact management. 
NO Washing Machines or Dryers. Washing machines and dryers are not allowed in the units as they cause excess moisture and major damage to units when leaks occur. Having individual portable washer/dryer units is also a violation of the laundry service contract with our vendor. Based on our laundry vendor service agreement, water/moisture damage, safety and noise, laundry equipment (washer/dryer units) may not be used or stored in any CTC unit. If in possession, an unreported appliance fee will be assessed to the unit. If a washing machine is approved by Disability Resource Center (DRC) through the University of Minnesota, CTC Management will consider the approval and the following Resident Agreement will be required for the unit upon approval and installation.  
Resident Agreement for Approved Appliance Requests
Commonwealth Terrace Cooperative (CTC) grants permission to the below named resident(s) to install and maintain in their apartment any of the following major appliances, as indicated below on the condition that the resident(s): (a) signs this Appliance Agreement, and (b) pays CTC all required appliance fees. By signing this document, the resident(s) also agrees to comply with the terms, conditions, and instructions of CTC.   
The resident(s) are permitted to install the appliance indicated above in the rental unit subject to the following rules and conditions: 
Installation and Inspection: The resident(s) is solely responsible for the cost and proper installation and operation of every appliance. CTC reserves the right to inspect all appliances upon installation, removal, and periodically during the time the appliance is maintained in the apartment. Appliances are not permitted to be installed in CTC units without prior approval and payment of applicable fees. For portable appliances requiring adaptation to the sink, aerators must be removed from faucets prior installing any adaptors and restored back to original condition upon move out. Dishwashers must be portable (on wheels and stored on top of counter or next to counter). Dishwashers must be serviced through a dishwasher supply hose connected to the sink when in use and cord must not pull on the faucet due to stress of weight or pressure causing damage. It must not exceed 120V; 60Hz. No professional or permanent installations for any appliances are permitted.   
Termination of Agreement: This agreement may be terminated at any time by either CTC Management or by the resident, by giving the other party notice in writing via email, online form, or other document. If the agreement is terminated, the appliance must be removed from the apartment. CTC can terminate the notice if the resident(s) fails to pay all required fees, installs, or maintains the appliance improperly, or exceeds the number of permitted appliances.  
Upon termination, Resident(s) are responsible for immediately and permanently removing the appliance from the rental premises. A breach of this agreement is a breach of the lease and gives CTC all rights and remedies it must enforce the lease. 
Number and Type of Appliances: CTC may permit or choose to decline the installation and maintenance of appliances requested based on individual unit needs including; (a)  the appliance is needed to reasonably accommodate the specific medical condition of a household member, and (b) that the apartment has sufficient electrical capacity and wiring for the safe operation of the appliance.  
4. Payment and Timing of Appliance Fees: CTC applies appliance fees to the resident ledger monthly while the appliance is registered. Failure to pay appliance fees is a violation of the Resident 's lease. Upon default of any payment, CTC may utilize all available legal remedies, including but not limited to legal proceedings to collect such sum due.  
The resident(s) are responsible for paying monthly appliance fee by the 1st of the month. Any outstanding balances are subject to late or other applicable fees. 
Fees for appliances are due for each full month or partial month of usage.  
Fees start from the month this agreement is signed, but CTC can retroactively impose a fee if appliance usage began before this agreement was signed. Fees continue until the end of the month that this agreement is terminated, or until the appliance is removed from the apartment, whichever is later. 
5. Reimbursement for Damages: Resident(s) agrees to reimburse, defend, indemnify and hold harmless CTC, its employees, agents, and private managers from and against all demands, claims, actions, and liability resulting from the ownership, installation, operation, maintenance, or repair of any appliance.  
The resident(s) indicated below are responsible for charges related to any maintenance issues caused by the installation, use, and removal of the appliance, including but not limited to, clogged pipes, flooding, damage to countertop from moisture and/or scratching, damage to flooring from moisture and/or scratching, damage to faucet due to removing aerator and/or stress due to weight or pressure, failure to replace lint screens every 6-8 weeks, etc. 
6. CTC'S Right to Enter the Apartment and Remove an Appliance in case of Emergency: In the event that CTC determines that an appliance(s) is installed or operated in a manner that is dangerous or may cause immediate serious harm to person or property (e.g., an air conditioner is unstable and may fall out of the window or wall sleeve; an appliance may explode; or cause a fire or flood), CTC reserves the right to IMMEDIATELY enter the Apartment and remove the Appliance(s) or abate the emergency, even if no prior notice of such condition was given to the Resident  and even if no one is present in the Apartment at the time of entry. 
Feel free to contact the office for any and all of your questions, and we are happy to elaborate further on CTC's available utilties!