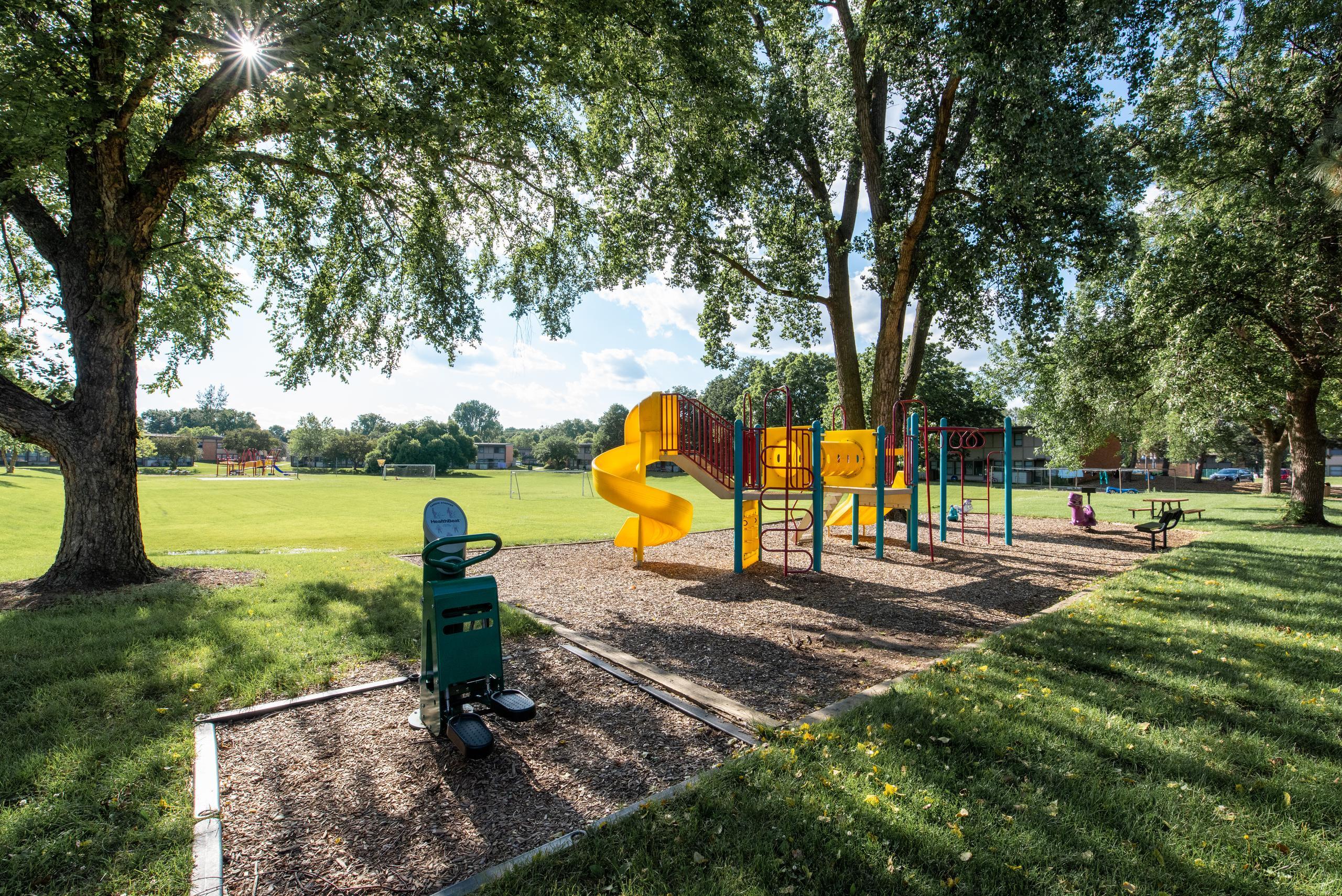 Close to Campus

Across the street from the St. Paul Campus facilities, and a short 15-minute bus ride to the East and West bank of Minneapolis.

Easily Accessible

Located on the University and city bus lines, as well as near freeways. This makes for getting to campus fast and discovering the cities with ease.

Outstanding Services

We offer all the essentials for a comfortable life, in addition to so much more, satisfying the wildest dreams for adults and children alike.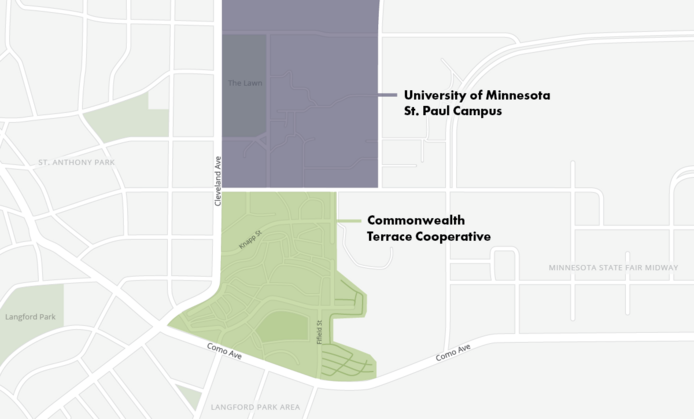 Location
Student housing locations do not come much more opportune than ours, and especially not at our cost-effective rate! We are located near both the Minneapolis and St. Paul campuses of the University of Minnesota, as well as many of the cities' recreational landmarks and activities.
The co-op is also conveniently located along multiple bus lines and near various retailers and major roads. This enables easy travel with or without a car, in addition to the distance to these accommodations being beneficial yet nondisruptive.
Included Features
Full Coverage
Our maintenance staff is reliable and able to take care of any repairs needed in a timely manner, along with 24-hour assistance for emergencies.
Utilities Provided
Heat, water, gas, electricity, waste disposal, and internet are all included with your flat rental rate.
On-Site Parking
Residents can park one car at CTC for free. Additional cars are welcome for an additional charge per month. Validated visitors can also park free.
Pet-Friendly
Our Policy allows cats, dogs, small caged animals, and aquariums for a small non-refundable fee. Medically documented animals must follow accommodations with UMN Disability Resource Center.
Laundry Facilities on Site
Residents can pay to use the washers and dryers in one of the 38 laundry room locations near their homes.
Neighborly Assistance
Located on-site, our management team is readily accessible for any questions or support, as well as to notarize any legal documents.
Community Spaces
Study Center
Our study center is accessible 24 hours 7 days a week, with an attached room that can be reserved for study groups.
Garden Plots
We have 46 available garden plots that residents can reserve to grow their own vegetables and flowers.
Outdoor Activities
CTC has numerous grills, playgrounds, fitness equipment sites, a soccer field, and courts for tennis, basketball, and sand volleyball. Not to mention two lovely gardens - one even yields fruit!
Private Room Rentals
Our Community Center has three rooms available for private reservations: perfect for any occasion from birthday parties to professional meetings.
Meditation and Music Rooms
We have spaces for residents to practice meditation or their musical instruments in rooms located in the Study Center. The Music Room also has a piano that residents are free to use.
Community Events
CTC offers many community events and activities that residents are welcome to attend throughout the year for adults and children alike.
Family Friendly Environment
Child Care on Site
The Community Child Care Center (CCCC) is an NAEYC accredited child care facility and have been awarded with a Parent Aware Award. In close partnership with our co-op, CCCC gives priority to CTC families.
Play Areas
CTC has ten playgrounds with slides, climbing structures, and sandboxes for children. The Community Center also has a full playroom of toys and games for residents to access.
Nearby and Quality Schools
The CTC property is divided by two school districts: Roseville and St. Paul. Children at CTC may attend a school in either district but may have a difference in acceptance priority.
Single-Entry Units
All two-bedroom and three-bedroom units are of single-entry town home design for the benefit of parents and their children. Each of these units has its own front and back doors that open directly to the outside.