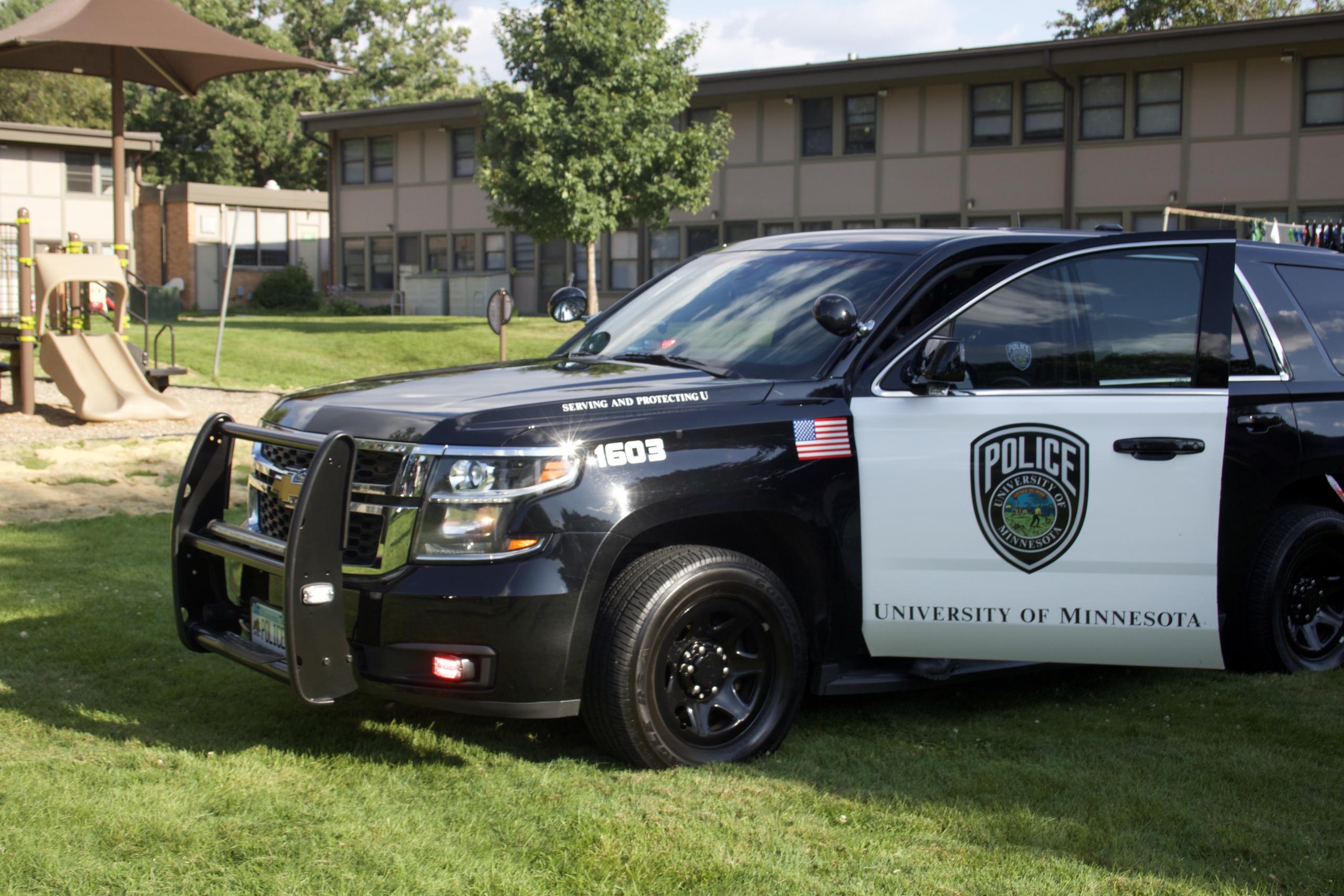 Reporting Criminal Activity
Promoting a Culture of Safety
We hope you never need to file a police report. However, sometimes crimes do occur and we turn to our local police agency for support. In many cases, it is the information provided by victims and witnesses that leads to the arrest of a criminal. The police need the eyes and ears of all our community members; working together is most effective in keeping our community safe, secure, and ready to respond. 
Community Action Against Crime
Seasonal Theft Increase
Crime and theft increase in the summer at CTC, just like anywhere else. It is important to take precautions and report criminal activity to the police, calling 9-1-1 in emergency situations.
Catalytic Converter Theft : Currently on the rise in the Twin Cities, not just CTC. 
Catalytic converter thieves generally target high profile vehicles like trucks or SUV's because the higher ground clearance allows for easier access underneath the vehicle. However, sports cars and sedans are not immune to converter theft. Call 9-1-1 immediately if you hear someone sawing off a catalytic converter. This crime can take 3-5 minutes to complete. 
So what can you do to protect your vehicle? Below are five prevention tips that can reduce your risk.
Security Camera installation Complete
Update (11/11/20): Cameras are installed on property, they are placed in locations that focus on street entrances.
Police Patrol
The University of Minnesota Police Department (UMPD) is continuing to do patrols through our community. Police patrols play an important role in public service by responding to incidents, deterring and preventing crimes
UMN cuts ties with Minneapolis Police 
May 2020 Update: The University of Minnesota terminated their contract with the Minneapolis Police Department (MPD) for support services (previously using for large events and specialized services) following the death of George Floyd.
The University has its own police department (UMPD) who serves CTC and attends co-op events like National Night Out. When CTC residents call 9-1-1, the dispatch directs the call over to UMPD. It also helps for residents to immediately identify they live on U of M campus housing and their address.
UMN Safety Video- National Night Out 2020 
University of Minnesota Police Department (UMPD) created a virtual edition of National Night Out 2020- watch now! The UMPD is thankful for our working partnerships with our UofM neighborhoods and are looking forward to our upcoming safety conversation. 

Never Tolerate It; Always Report It!
It is everyone's individual responsibility to report crime, as well as being in everyone's best interest to do so. When you report all the facts about a crime, it helps the police assign officers in the places where crimes are occurring or where they are most likely to occur, helping to prevent a crime reoccurring. Thus, as a victim or witness of crime, you can reclaim justice for yourself and others by communicating with the police while, ultimately, serving to keep your surrounding community better protected. 
Filing a report as a victim or witness has absolutely no effect on immigration status. Everyone has the right to be anonymous when reporting a crime. Regardless of anonymity, police do not check immigration status when filing or taking police reports. 

How to Report a Crime
1. Contact the Police
2. Inform CTC Management (ctc@umnctc.org) of the crime. If our management team does not receive your notice of the occurrence, we cannot know what is happening in the community, thus severely setting back our ability to help communicate and resolve issues within the co-op. 

Local Crime Reports
The following provides a snapshot of what is happening on campus:   

Additional Resources:
Feel free to contact the office for any questions or assistance; we are always happy to collaborate in fostering a safe climate in our community!