Turn your food waste into beautiful earthy compost, keeping food out of landfills can help fight climate change. Collect the accepted food/garden scraps (listed below) at home and dump into CTC's compost bins located at our five community garden sites. Finished compost for garden use is available upon request via CTC's office.
Temporarily Closed
Update (November 2022)
All CTC Compost Bins are closed until further notice. During this time, the bins are only accepting plant trimmings (grass, garden weeds, leaves, small twigs). 
Please do not discard anything other than plant trimmings into bins while closed (especially NO household food scraps!). See the St. Paul Organics Recycling section below to continue composting food waste in the local area while CTC's bins are closed.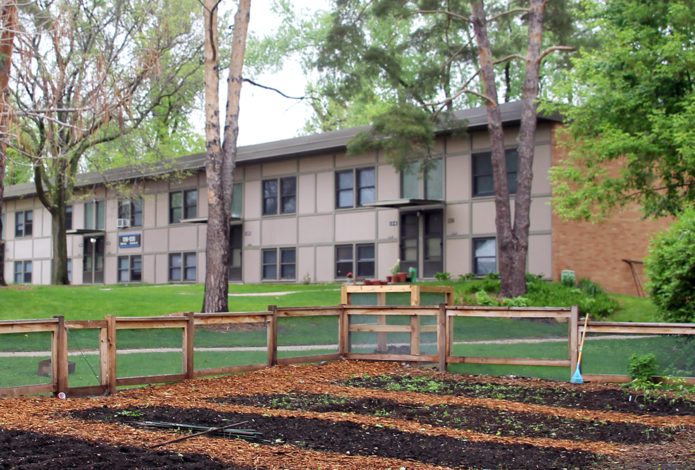 Garden Plots + Compost
CTC has 46 garden plots between five locations that residents can reserve to grow their own vegetables and flowers. Each spring, residents reserve these plots at our annual Garden Plot Selection event on a first-come, first-served basis, limiting one plot per household. 
Compost bins are also located at all five garden sites for our community to recycle organic contents from gardens and kitchens alike year-round.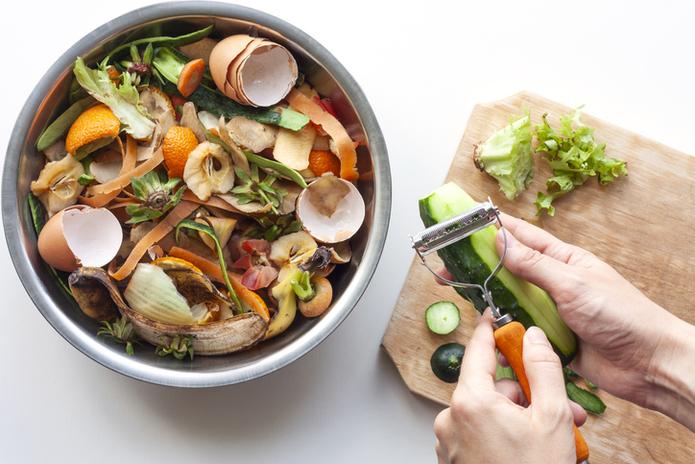 Start Composting at CTC
Collect organic items (acceptable item list below) at home from your kitchen and garden, then dump in CTC's compost bins. No bags of any kind are allowed in CTC's compost bins, so consider collecting food scraps in a reusable container.
Begin with fruits and vegetables — the skin of a sweet potato, the top of a strawberry. Also tea bags, coffee grounds, crushed eggshells, old flowers, and garden clippings. 
Meat and dairy, however, are not allowed to compost at CTC. Also important to note that some products say "compostable" on them — like "compostable bags" and "compostable wipes." Those are compostable in industrial facilities, but they won't work for composting at CTC.
Accepted Organics

Do Compost

Kitchen waste, e.g. fruit and vegetable scraps, crushed egg shells (NO processed food)
Green vegetative material: grass clippings, weeds, etc.
Leaves, small twigs, straw or dried grass stalks
Paper/cardboard shredded (only if non-coated and non-glossy)
Coffee grounds/filters and tea bags (only if natural and metal is removed)

If adding weeds, it is best to add before they have gone to seed - this would be like planting the next generation of weeds into a nice nutrient rich bed in which we do not want in our gardens.

** Please see closure note at top of page regarding accepted items. **

Do NOT Compost

No trash
No compostable bags
No glass or plastic of any kind
No animal products (meat, fish, dairy)

No pet waste
No glossy or coated paper
No sticky labels on fruits/vegetables
No coal fire ash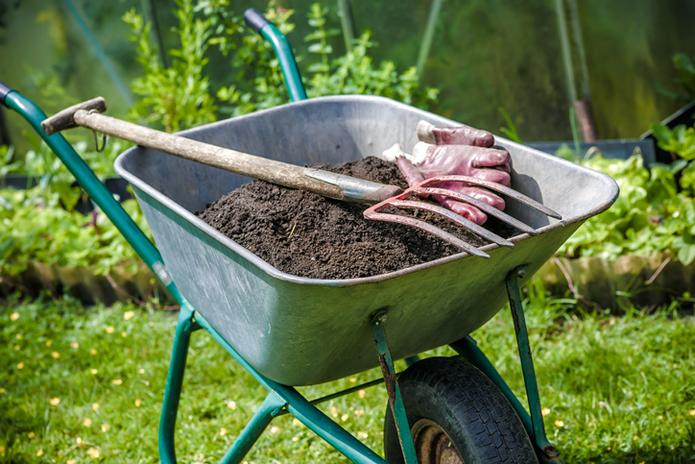 Request Finished Compost
Residents can request finished compost (either manure or lawn care organic material) for garden use at any time. Contact CTC's office to place your request, then UMN Landcare will deliver the compost in the following week or so. The compost will be delivered to one, specified location and needs to be transferred by the resident within three days of delivery (wheelbarrows are available at all garden sites).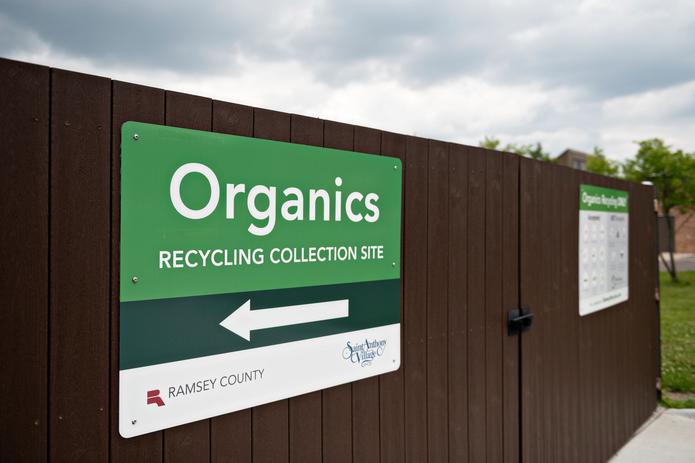 St. Paul Organics Recycling
St. Paul (Ramsey County) offers organics waste drop-off sites with their own acceptable/non-acceptable items, separate and different than CTC's composting method. St.Paul's sites do accept compostable bags used to contain and collect food scraps, as well as accept animal byproducts. All sites offer free compostable plastic bags. The sites listed below are closest to CTC.
Only food scraps (open year-round, 24/7):
Falcon Heights City Hall (2077 Larpenteur Ave W)
Como Park (1149 Beulah Lane)
Food scraps and yard waste (check hours online):
Midway (1943 Pierce Butler Rd)
Visit ramseyrecycles.com for more information.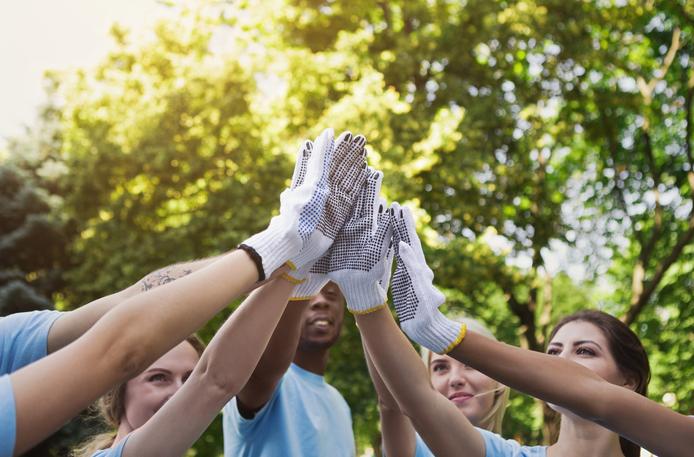 Thanks, Operations Committee!
Big thanks to our Operations Committee for turning our co-op's composting dreams into a reality, as well as implementing a program that is effective, useful, and sustainable. 
All are welcome to join our Operations Committee, as they continue to promote enhancements in policy and sustainability to our co-op! Find the next monthly meeting on our Events Calendar.
Feel free to contact the office for any and all of your questions, and we are happy to elaborate further on CTC's composting process!