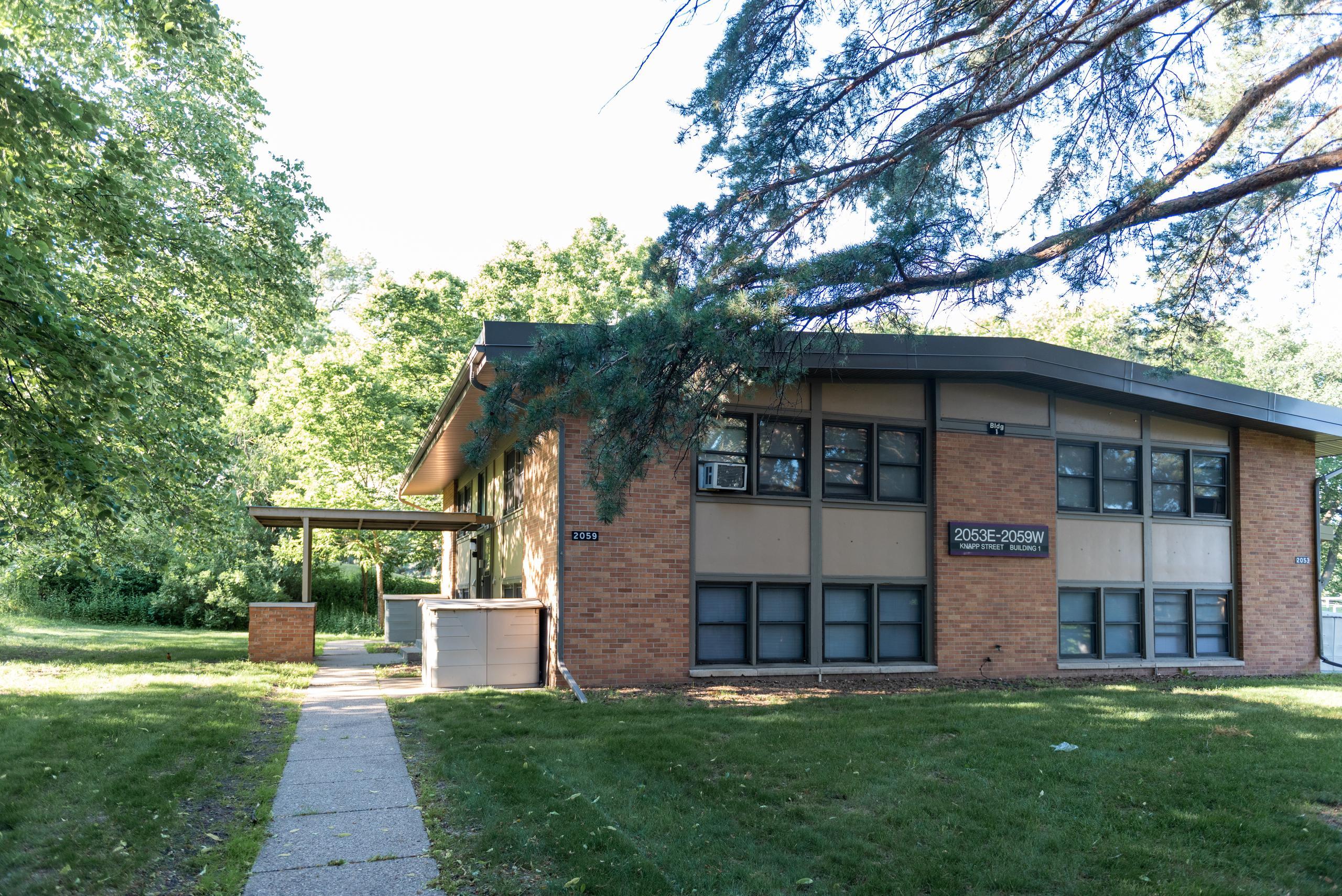 Rental Rates and Fee Schedule (2022-2023)
Effective July 1, 2022, the rental rates for the fiscal year 2022-2023 reflect a 2.75-3.25% annual increase. 

Fiscal Year Budgeting 
July 1, 2022 - June 2023
Our co-op uses the fiscal year (FY) for financial reporting and budgeting, in which we strive to contain key changes - including rental rates and the fee schedule - to become effective at the start of the new fiscal year in July.
Rental rates for the upcoming fiscal year are dependent on the University of Minnesota, the owner of the property, who increasingly require more money from the co-op each year and, thus, from our residents. CTC's Board, Management Team, and Finance Committee then collaborate to update the co-op's fee schedule - a list of applicable fees and fines - in evaluation of current/foreseeable organizational needs, goals, and financial health. 
---
Fee Schedule
Effective July 1, 2022
There are no major changes to the fee schedule from the previous year; however, this year's fee schedule was edited to add clarifying language to line items, as well as added existing charges from other operational areas of the co-op (such as room reservations) for an increasingly comprehensive fee list.
---
Rental Rates 2022-2023
Starting July 2022
Rental Rate Schedule Effective July 1, 2022 - June 30, 2023
FY 2022-2023

One Bedroom
Two Bedroom
Three Bedroom
Garden Level
Upper Level
Split Level
Phase IV
Phase IV
Member Rate
$784
$784
$1046
$1049
$1296
Non-member Fee
$50
$50
$50
$50
$50
Non-member
$834
$834
$1096
$1099
$1346
Beginning July 2022, there will be a differentiation between Garden Level (first floor) and Upper Level (second floor) in One-Bedroom buildings, as well as between the models of Two-Bedroom units - Split Level and Phase IV - on the Rental Rate table. The new distinction is a result of the University of Minnesota's St. Paul Strategic Facilities Plan, approved by the Board of Regents in December 2021. The plan indicates that the CTC property will remain housing (yet now with mixed-use housing) and will not be used for academic building use. CTC is waiting on Housing and Residential Life (HRL) to initiate the process of change on this property with an expected wait time of 5-10 years. Meanwhile, the University is building up reserves for future undetermined redevelopment of the cooperative, by raising the co-op's financial requirements paid to the University*. Effectively, today's rents combined with the discontinued investment in the co-op's one-bedrooms and two-bedrooms split-level model buildings are being put towards those reserves for the overall plan.
In which case, the co-op must make changes to reflect the depreciation, in fairness to our residents, as well as plan to help mitigate the co-op's significant loss when the University implements the plans of redevelopment. Of CTC's 456 units, only 102 are Phase IV. CTC's one-bedroom and two-bedroom split models make up 78% of CTC's total units and, thus, annual income. The process of demolition and reconstruction of all one-bedroom and two-bedroom split-levels is expected to take years to complete, in which the co-op must operate at significant income loss while 78% of our units are off-line indefinitely.
*The University financial requirements increased by 4% increase, yet CTC is only increasing rent rates by 2.75-3.25% depending on the unit type. The UMN capital plan moving forward is only investing in Phase IV two and three bedrooms which is why those units are receiving a higher increase. The University financial requirements are expected to have a 4% increase annually moving forward to plan for the future redevelopment of the property.
Co-op Membership Status
Residents can become a member anytime while living at CTC. To join, contact the office and submit the one-time joining fee to initiate the membership to your household.
Rent Payment Reminders
Add Monthly Charges or Outstanding Fees
Your monthly amount due includes your unit's rental rate, as well as any other additional charges, such as an additional vehicle, or an extra appliance (including air conditioners), long-term visitors, or other outstanding fees. View your balance and payment history via your RentCafe account, otherwise contact the office if you need assistance determining the accurate amount.
Rent Due on 1st of Month
Rent is due to CTC's office on the first day of the month. Rent payments made after the fifth day of the month are subject to a $50 late fee. An automatic late fee charge and email notification on the 10th of each month informing you of a late fee charge or past due balance on your account. If you find any errors, please contact CTC's office.
Deposits + Statements
Please allow 2-3 business days for the withdrawal to appear in your bank account, as well as the payment to be reflected in your RentCafe ledger if not submitted through RentCafe.
Write or make sure your address is on the check (if paying by check).
If paying not for an account printed, please note specifications in memo
View balance and payment history (RentCafe login > Payments)
Payment Method Options
Provide a Check to CTC Office

Free 
We accept personal checks, money orders, and cashier's checks 
Two drop-boxes available for deposit: one inside the Community Center on CTC's Office window; one outside on the northwest exterior of the Community Center facing the Ward 9 playground, which is available 24 hours/7 days a week.

Use a Credit/Debit Card in CTC Office

$15 fee applies for payments for $100 or more
We accept Visa, Mastercard, and Discover 

Pay online via RentCafe
Use BillPay via Personal Bank

Free for standard transactions
Select recurring or one-time payment
BillPay will print and mail checks from your bank to CTC for you

Remember to assign the mailing date at least 10 days in advance to the first to ensure the check arrives before the fifth of the month, accounting for any holidays or weekends
Mail check to CTC at 1250 Fifield Ave, Falcon Heights, MN 55108. No account number from CTC is necessary; this field indicates the name you wish to designate for your own personal records.