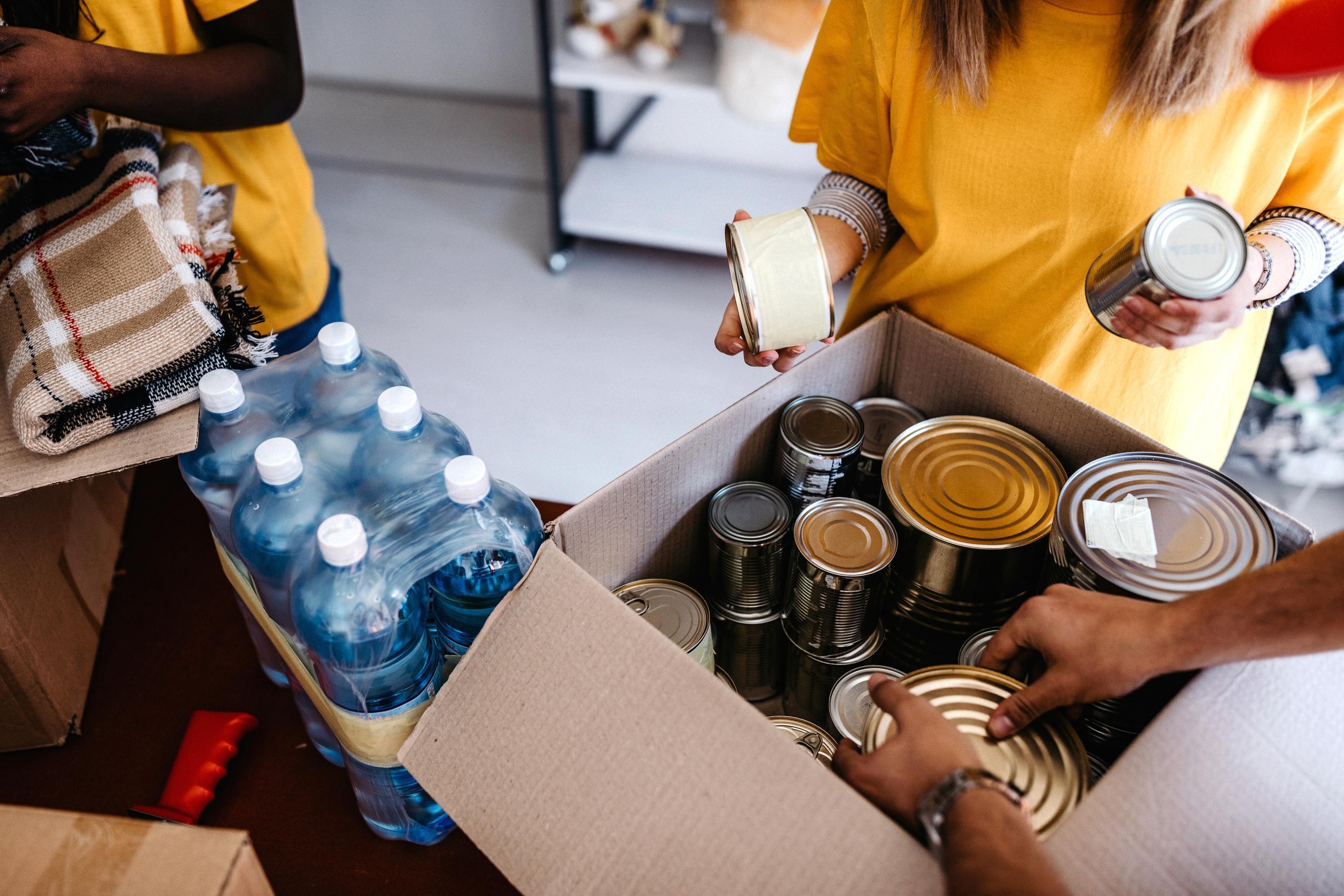 Community Donation Drives
Recognizing this is a movement, not a moment, our co-op wants to do our part toward the continuous support of our greater community. Get involved with our two initiatives below - a mason jar fundraiser and monthly donation drive!
There is an urgent need for more help, despite the surge of donations after the killing of George Floyd in south Minneapolis. Communities all over the metro are struggling to make ends meet due to COVID-19. Now, communities remain logistically (and emotionally) devastated as we work to repair and heal from the outrage felt over this and other social injustices.
Our co-op appreciates your donation to the cause, as we come together to strengthen and support the livelihood of our greater community and the movement toward racial equality.
Donate $10, Receive a Mason Jar
Order Online by July 31
Purchase a CTC mason jar for just $10, with all proceeds going to local food shelves supporting communities impacted by the recent unrest. Order jars here, and we'll add the amount to your resident account (available on RentCafe). Next, we'll coordinate a home drop-off, with orders delivered on a weekly basis. Sales end July 31 or while supplies last.
August Food/Supplies Collection
Drop off July 31 @ 9 am - 12 pm
If you'd like to donate food or supplies to communities in need, please leave your bags at the south entrance of the Community Center (1250 Fifield Place) between 9 am-12 pm on Friday, July 31. You can also drop off donations the night before, but please notify CTC.
What to donate
Food Items:

Must be "shelf stable," or non-perishable products that can be safely stored at room temperature for an long periods of time (a week to a year)
If you're going to donate items that might be easily crushable (like uncooked pasta, paper towels, etc.) it would be great if you could put those in a separate bag so I can load them in/out of my car and into the donation barrels easily.

Hygiene Supplies: Diapers (any size), wipes, formula, paper towels, toilet paper, menstrual products
Thank you to our public-spirited neighbor, Kristin, for organizing and transporting our community's donations! We are hoping to schedule another donation drive/drop-off at the beginning of September.
Need Help or want to Help?
Questions or want to volunteer organizing/dropping off the donations? Contact us!