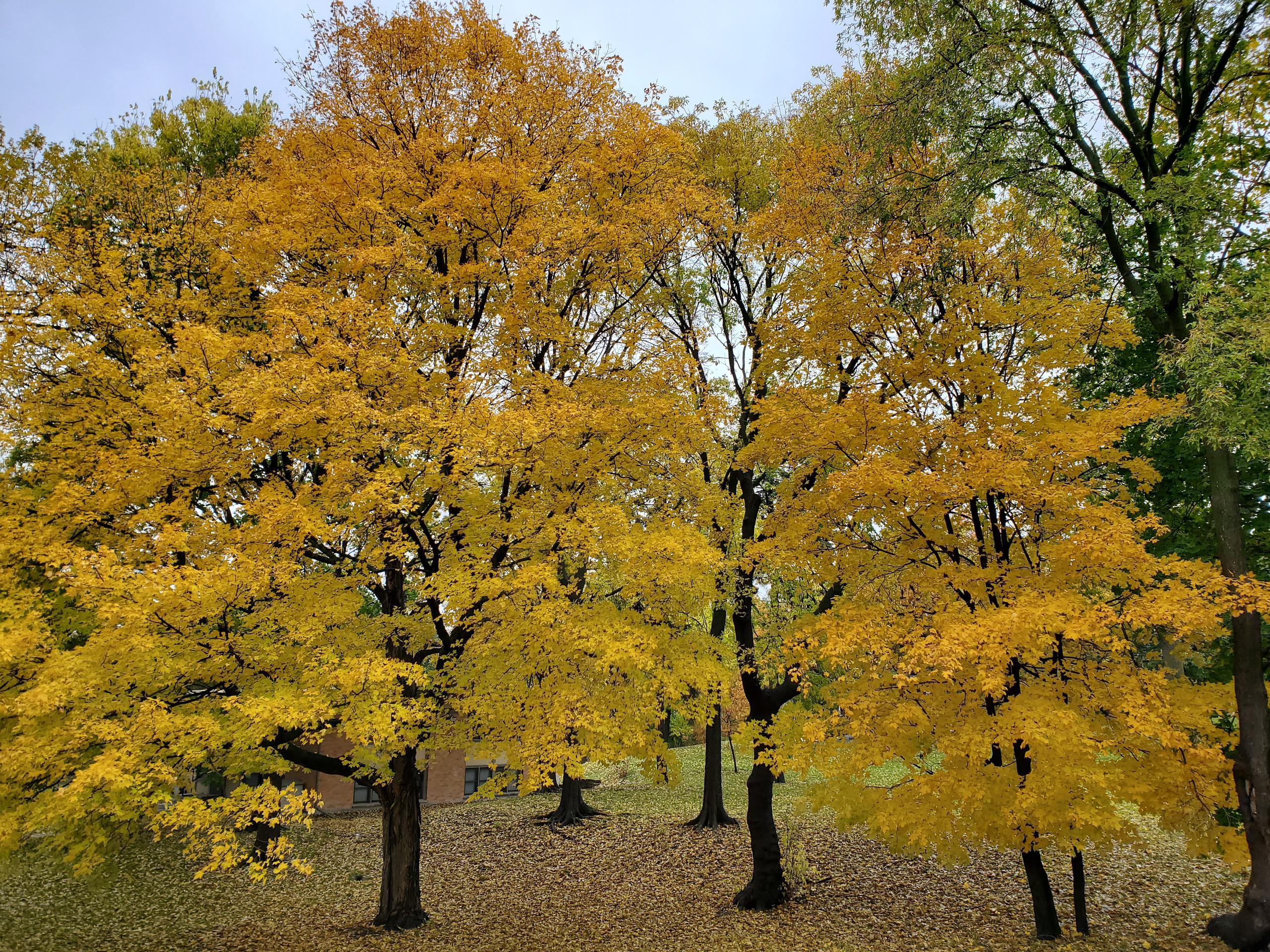 CTC Board: October Update
Quarterly update from the Board of Directors, including CTC Team and Board updates, community safety and security, capital planning and co-op projects, and the continuous invitation to get involved by volunteering or sharing your ideas/feedback with the board.
Dear Neighbors,
We hope all of you had a great start of the Fall semester and are enjoying the nice Fall colors and nice weather. While leaves keep falling and weather starts cooling, just get another layer of clothing, grab you favorite hot drink, keep getting outside and embrace this beautiful season!  Right at the beginning of the season the Board of Directors received with joy new volunteers to fill the vacancies we had and that made our own start of the semester great as well.  Here are some updates from July to September, summarizing the Board of Directors discussions and decisions:
Board of Directors + Volunteer Opportunities
After almost a year and a half of working remotely, the Board of Directors was finally able to get to know each other in person on a small outdoor gathering. That was great and surely contributed to strengthen the group. Also, during the summer we had several board vacancies due to members that moved out from CTC and had to leave us.  A special and big thank you for Tammy Walsky, Wei Li, Kari Li, and Mounisha Gorle for their contributions and their time at the Board. Fortunately, during our last Board meeting in September we received with open arms new volunteers that apply to fill those vacancies. Welcome Shengmei An, Damilola Mofikoya and Ryan Johnson!
Speaking of volunteering… we still have an open Board of Director position, so any member household interested in contributing to our beautiful community is more than welcome to apply! There are also plenty of opportunities to share your time and help your community by volunteering to be part of the Programs or Operations committee, serve as a Ward Representative, or just to contribute on regular or just one-time events. Do you have ideas or suggestions for the community? Share those with us! Just get in contact with any Board member or send us an email at board@umnctc.org.
Changes in Co-op Leadership
This summer was for sure a season of changes and mixed feelings as we also had to say goodbye to Hadley Adkins, our former General Manager. After 15 years of service to our coop, Hadley had the opportunity of starting a new life chapter that represent a fresh new challenge and we are very happy for her and very grateful for all her legacy. Fulfilling with the coop´s by-laws on the need to replace the position within 30 days after the vacancy, the Board of Directors offered the interim role of General Manager to Shanea Amundson (previously Shanea Schmelling).  Our by-laws also state that is the Board of Directors who must look for candidates and decide who will fill the General Manager role in the case of a vacancy. After internal discussion and the recommendations from our consultant on Human Resources, plus given the great experience and professional skills and the high commitment to the coop that Shanea has, the Board decided to offer her the permanent position. Fortunately for us, she accepted. The human resources consultant also recommended that we should change the name of the position to Executive Director which is more suitable for a non-profit organization as our coop and this change will have to be voted in our next annual meeting in 2022.
CTC Management also enthusiastically welcomes Patrick Broderick into his new position as Operations Manager and Trey Luton, our new Housing Coordinator, to the team! Patrick and Trey are excited to serve our community in their new roles, bringing valuable skill sets to best serve and enhance our co-op. We are very fortunate to have them and look forward to all the great things ahead.
 
Management Team

Board of Directors

Shanea Amundson, Executive Director
Tanner Deeds, Chair
Patrick Broderick, Operations Manager
Damilola (Dami) Mofikoya, Vice Chair
Jeff Ciesynski, Facilities Manager
Ryan Johnson, Treasurer
Erica Torkelson Flaherty, Accountant
Sofía Simeto, Secretary
Lindy Wirth, Marketing & Customer Support Coordinator
Amer Al-Homoud, Board Member
Trey Luton, Housing Coordinator
Laura Eckhardt, Board Member
Paul Hetland, Maintenance Technician
Senanur Avci Tosun, Board Member
Arthur Foix, Maintenance Technician
Shengmei (May) An, Board Member
Cezar Chavez, Maintenance Technician
Open Board Seat - Apply Now!
 *Recent updates highlighted in green

Community Safety and Security
Security and safety continue to be our top priority topic at the Board. Unfortunately, there are not easy solutions to this complex problem and during the last months our community continued to suffer catalytic converter and packages and bicycle thefts.  Thanks to the vigilant attitude of some residents, some thefts and incidents were prevented and reported to the police. We encourage all the community to stay vigilant, get to know who your neighbors are, stay communicative and promptly report any criminal activity.  Good news is that UMPD has a new Community Engagement liaison who will attend a Board Meeting soon and who would be a great resource for helping us in the organization of a community watch.
Community Events
During the past months, we were able to hold two in-person community events since the pandemic started! We had a Safety Forum and Community Party in August, where we gathered to enjoy pizza, popsicles, and yard games with fellow neighbors, as well as meet UMN police officers and board members to discuss matters such as community safety or any other of interest. Then in September, our youngest residents participates in a Bike Safety Workshop where UMPD and their community engagement team gave our kids great tips on bike etiquette and precautions.
These were hopefully the two first community events of more to come! View upcoming events.
Capital Planning + Co-op Projects
As done annually, the Board of Directors had the chance to revise the capital plan for 2021 and following years. This plan comprises the infrastructure investments that the University will do in our cooperative, basically funded with the money that the University receives from our rent as being the owner of the land where CTC is. This plan is built in accordance with our co-op's University Liaison and CTC's Management Team, and its budget needs to be approved by the university every year. Some of the projects for upcoming Fiscal Year 2022-2023 include the progressive replacement of some sidewalks, the replacement of some playground equipment, landscaping, and replacement of exterior lighting for Phase IV units. As we head into the second half of Fiscal Year 2021-2022, projects include improvement to Phase IV laundry rooms and continued replacement of damaged concrete sidewalks.
Smaller projects such as the potential installation of new garden plots and firepits, the improvement of the sports court and other project to improve our community are being discussed and would be potentially cover by our own budget.
Community Voices
Remember that we love hearing from you! Your feedback and ideas are a great contribution to build a better community. Please feel free to reach any Board Member, to send us an  e-mail to Management or directly to the Board (board@umnctc.org) or join us during the Community Voices space of our Board meetings (or even stay for the whole meeting as well).

Thanks for reading! Wishing you all the best, and don't forget about our co-op's other seasonal reminders, such as the upcoming Fall Clean-up and the recent publication of our Winter Newsletter!

Sincerely,
Sofía Simeto, Secretary
Amer Al Homoud, Board Member