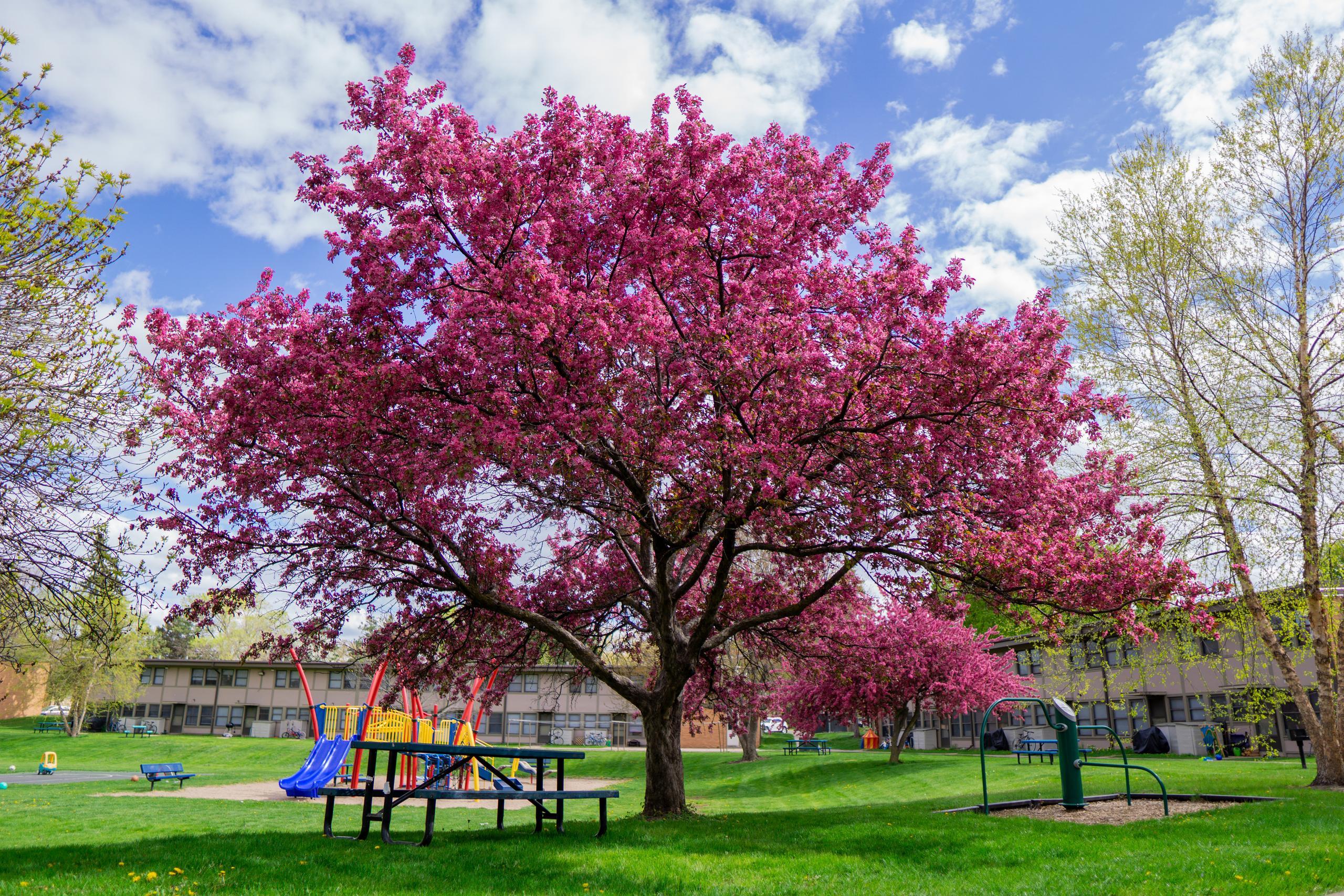 Dear fellow Neighbors,
Fiscal Year (2023-2024) Updates
Budget and Rental Rates for FY 2023-2024
The Fiscal Year 2023-2024 Rental Rates went into effect July 1, 2023, with a rent increase ranging between 4.5-5.5% depending on the unit type. The Board re-voted and approved of this increase, revising to reduce the rate increase from the originally approved (January 2023) and announced rates of 7-10%.
Modified Budget to Support Residents
The rental rate increase for FY 2023-2024 is crucial for the co-op to continue to stay open and operate. CTC operates as a not-for-profit organization, in which the co-op simply needs our income to cover the operating expenses - and that is all that is budgeted for, striving to break even for zero net income.
The originally approved and announced rates (7-10% increase) for the upcoming year's rental rates and fee increases lined up with the amount of increases in the co-op's fixed costs - inflation, deteriorating equipment and facilities, insurance, the University's Financial Requirement (essentially CTC's rent payment to use University land, accounting for nearly 50% of our income), and utilities.
However, CTC's Board of Directors felt it was important to provide the lowest rental rates possible to best support and benefit CTC residents, re-strategizing to prioritize a reduced rental rate increase for residents and, thus, a reduced operating budget. In which, the reduced operating budget, and following budget cuts, will have immediate and long-term impacts on the co-op; however, we hope our residents will understand and appreciate the sacrifices made in exchange for lower rental rates, and trust that our co-op's leaders are doing everything in their power to meet their obligations; leveraging partnerships and resources, volunteer support, and continuously implementing cost-savings methods.
FY 2023-2024

 Original Budget

 Modified Budget

Unit type

New Rent

$ Increase

% Increase

New Rent

$ Increase

% Increase

1-Bed Garden Level 

$839

$55

7%

$819

$35

4.5%

1-Bed Upper Level 

$839

 $55  

7%

$819

$35

4.5%

2-Bed Split Level

$1,130

$84  

8%

$1,093

 $47

4.5%

2-Bed Phase IV

$1,154

$105

10%

$1,096

 $47  

4.5%

3-Bed Phase IV 

$1,426

$130

10%

$1,354

$58

4.5%
Losses for FY23-24 due to Modified Budget 
Eliminating the budget for these items: 
Exterior Painting ($50k)
Community Programming ($10k)  

Incentives and perks (i.e. food at meetings, food at events, gift cards for volunteers) 
Scholarships with Partnered sponsors (i.e. Falcon Heights Recreation) 
Spring and Fall Clean-up food budgets.  
State Fair Tickets for safety patrol  

Cancel plan to hire new full-time maintenance staff ($42k) 
Underbudgeted Maintenance (i.e. roofing, street repair, tree trimming) ($14k)
Staff/Office Support ($3k)
Additional items not explicitly budgeted and will likely not be possible: 
**These types of expenses have historically been covered by excess cash due to responsible spending. 
Dog Fence (this was a high priority for the recommendation from the Task Force) 
Dog DNA Policy Update (this will need to be removed from the policy being drafted) 
Dog accessories (i.e., Waste bins, poop bags)  
Additional Gardens (A high request of residents)  
Items that will need to be faded out: 

Picnic table replacement  
Storage sheds for units (no longer supported by capital)  
---
Board of Directors Update
Member Welcome and Farewell
Incoming Board Members
We would like to welcome the newly elected board of directors. Thank you for joining the board and we are looking forward to working with you!
Adepeju Adesina (Elected Term 2022-2024)
Muyideen Yusuf (Elected Term 2022-2024)
Mwaso Mnensa (Elected Term 2023-2025)
Javier Ruiz (Elected Term 2023-2025)
Yorkinoy Shermatova (Elected Term 2023-2025) 
Exiting Board Members
Also, we had to say goodbye to three board members. It was great working with you, and thank you for your service to our co-op. 
Brad Walker, Treasurer (Elected Term 2023-2025)
Ryan Johnson, Chair (Elected Term 2022-2024)
George Presbrey, Board Member (Elected Term 2021-2023)
Board Members' Newly Elected Roles
Finally, during our last June 22nd meeting the new executive roles to serve June 2023-June 2025 were voted:
Board Executive Committee:
Board Chair: Yorkinoy Shermatova
Board Vice Chair: Munkh-Erdene (Muugii) Bayarsaikhan
Board Treasurer: Mwaso Mnensa
Board Secretary: Taiwo Aremu
Board Nominating Committee
Taiwoo Aremo
Muugii Bayarsaikhan
Muyideen Yussuf
Board Liaison for Co-op Committees
Operations Committee Liaison: Manlin Cui
Programs Committee: Yorkinoy Shermatova
Finance Committee: Mwaso Mnensa
---
Parting words from Ryan Johnson, Former Board Chair
Call to action
As many of you here at CTC are aware, there will be some upcoming changes and cuts to many programs and services here in the community. There is a strong need for volunteers to take part in shaping and strengthening the co-op. Over the last few months, I've seen wonderful gardens built up, neighbors helping one another beautify their spaces, and acts of kindness cleaning up around shared spaces, playgrounds, and the laundry rooms.
There is a need to do more. Because of economic downtown and in an effort to keep rental prices well below market value, some services and amenities may reduce and significantly impacted. Because of this, now more than ever, your participation and voice are greatly needed. There are ample opportunities to get involved at the CTC, from ward representatives to taking part in a committee, or simply sharing your well thought out community voices. This can be done in person, during board socials, or also during board meetings.
---
Building and Grounds Updates
Storm Door Replacement Project (Phase IV Units)
We're in progress of Phase 4 storm door replacement. The construction team will not need access to inside your unit. Once construction has started on your building, you can expect:
Removal of both the front and back storm doors on same day.
Painting of trim 2-3 days after removal.
Installation of new door 2-3 days after painting.
What you need to do:
Leave storm door unlocked.
Do not leave main door open when storm door is removed.
Do not touch wet paint.
In our last meeting we got an update from our Facilities Manager, Jeff Ciesynski, that the project is running a little late so storm doors replacement might take a little longer than expected.
---
Community Voices
Remember that we love hearing from you! Your feedback and ideas are a great contribution to building a better community. Please feel free to reach any Board Member, send us an e-mail to Management or directly to the Board (board@umnctc.org), or join us during the Community Voices space of our Board meetings (or even stay for the whole meeting as well). You can also find ways to get involved here!
---

Sincerely,
Ryan Johnson, Exiting Board Chair
Munkh-Erdene (Muugii) Bayarsaikhan, Vice Chair