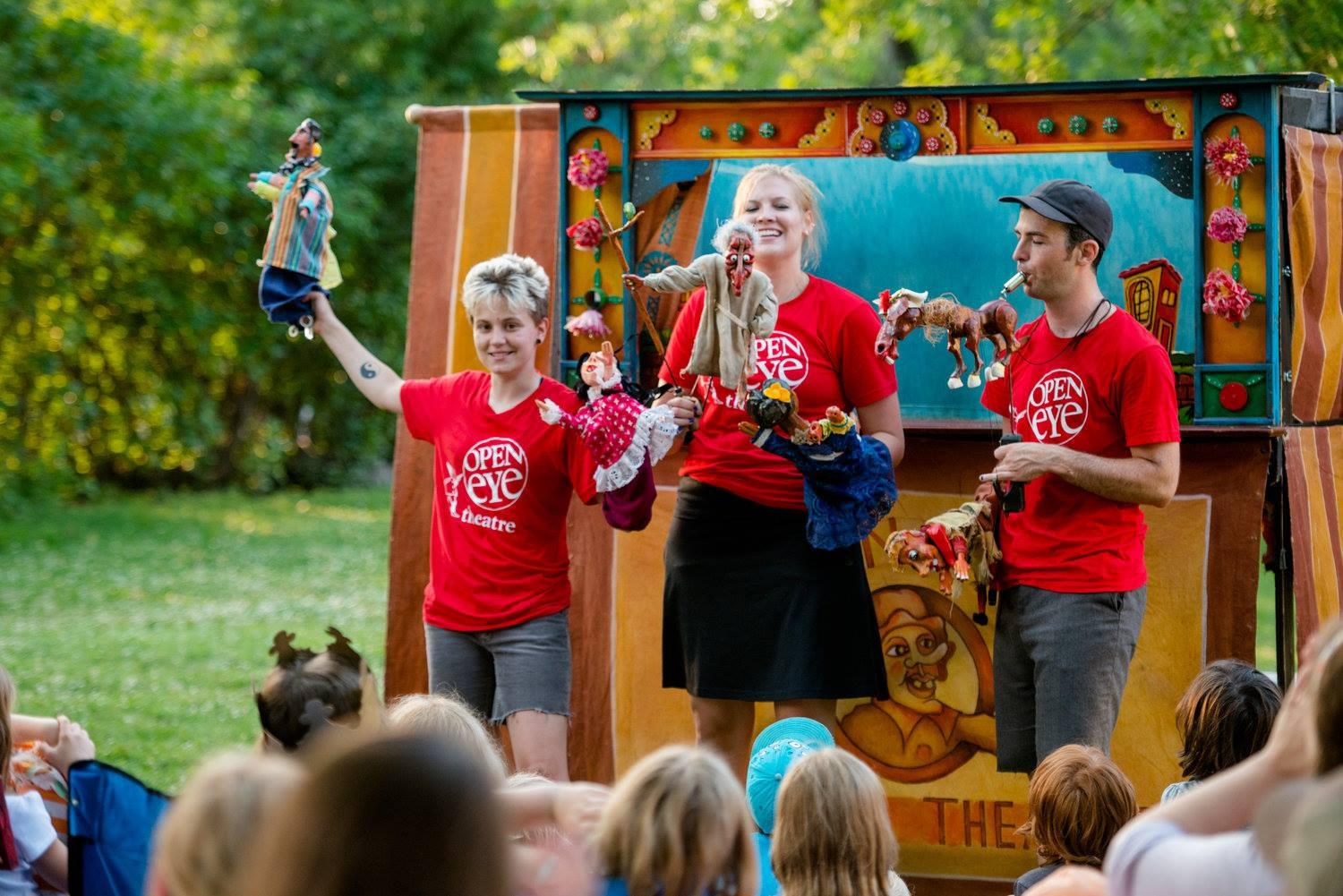 Summer Family Fun for All Ages!
Open Eye Theater's award-winning Driveway Tour program brings high-quality, original outdoor puppet shows with live music to communities all across the metro!
This July, enjoy one of Open Eye's puppet show - Molly and the Magic Boot - for free in our community's lawn, hosted by CTC and CCCC! 
Wednesday, July 26, 2023
Show starts at 7:00 pm
Ward 9 Playground area* 
Update
The show will move inside to the Community Center's Upstairs Room, due to heat and potential air quality.
Location
The show will be performed outside (weather permitting*), in the grassy area near the playground in Ward 9 between Fifield Place and Knapp Ave. Viewer seating will be on the north hill looking down to the show (facing south).
*Weather Back-up Location: The Upstairs Room (second floor) in the Community Center (1250 Fifield Ave). 
What to Bring
Bring along a blanket or a lawn chair to sit on, plus anything else you may want (snacks, bug spray, etc.)! If bringing a chair, please bring one lower than 32" to avoid blocking the view of others. 
Bring a blanket to sit on, plus anything else you may want (snacks, water, etc.)!
---

Molly and the Magic Boot
Play Description
Molly is excited to spend a whole week at Grandma's farm, but events on the journey there leave her without her gadgets. With the help of a Magic Boot and a cast of new farm friends, Molly's time with Grandma becomes a summer to remember.
---
Supervising Children and Pets/Animals
Friendly Reminders
Children under 18 years of age must be accompanied and constantly supervised by an adult to ensure children follow community guidelines.
Animals may not be left unattended at any time outside of your unit. When outside on CTC grounds, the animal must be on a non-retractable leash, no longer than 6', or otherwise in a secure animal container, and under actual physical control at all times.
Review full CTC Pet/Animal Policy and Agreement via your RentCafe account > Resident Resources > Forms.