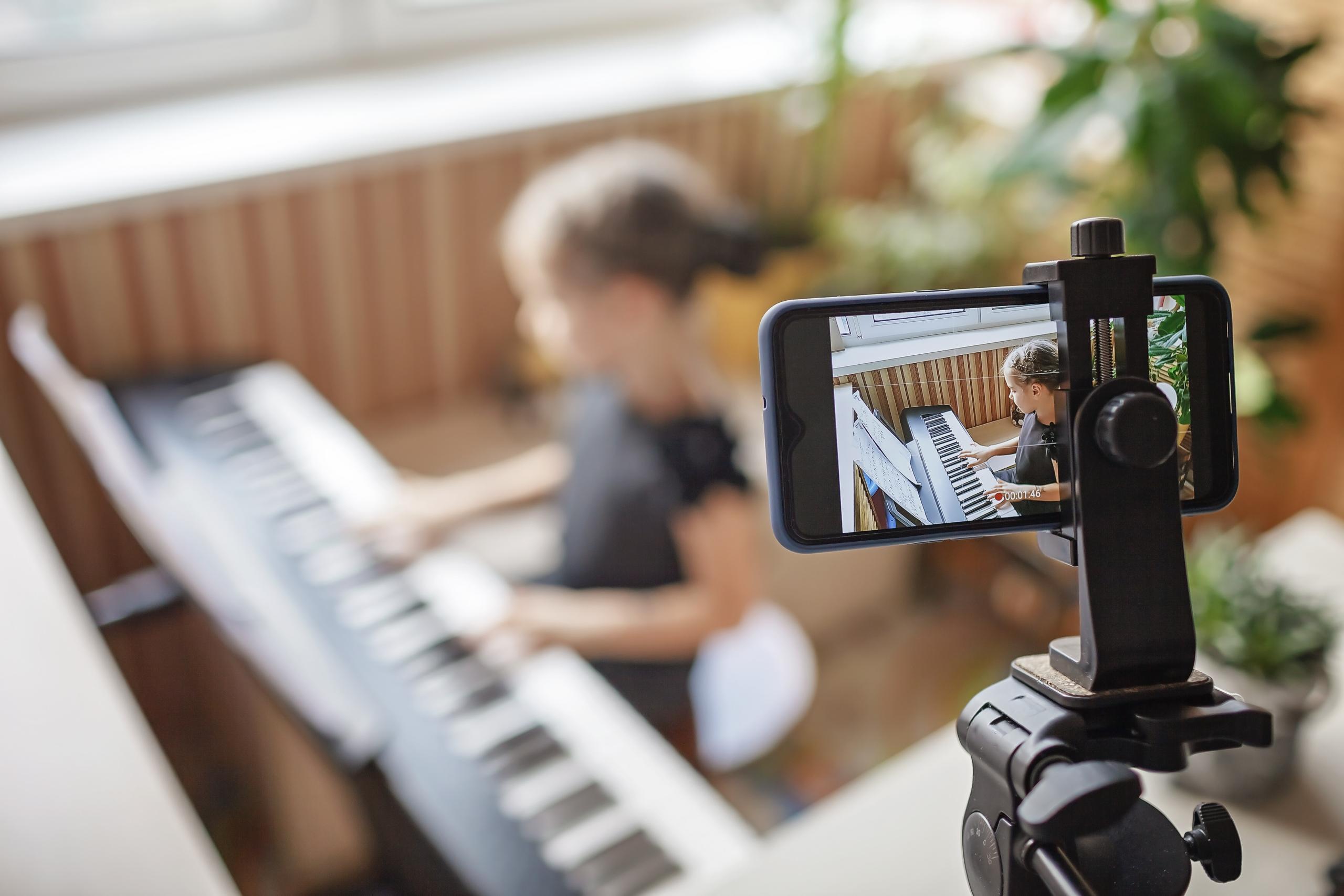 Submit Recordings to Virtual Concert
Calling all co-op musicians! We want to feature your talent by displaying a video compilation of prerecorded performances to welcome and entertain attendees during our Annual Members Meeting on April 28, 2022! Submit a video recording of yourself playing a song by Monday, April 4 to be featured. More details below.
Submit a Recording to the Virtual Concert:
All Welcome: Solo artists or groups of all ages, backgrounds, and genres are encouraged to contribute
Video + Audio: Ideally, we would like a video recording with audio, but just audio works too.
Length: A song 3 to 5 minutes is a good length but we'll accept anything up to 9 minutes. Anything exceeding 5 minutes may need to be edited.  
Ready-to-go: Your submitted file must be complete and ready to go. CTC doesn't have the capacity to edit videos.
Submission Deadline: April 4, 2022
Submit recordings here by Monday, April 4, 2022, at 11:59 pm to be featured!
Will my submission definitely be included? 
We will include as many submissions as possible, but we can't guarantee we will be able to show all of them during the meeting. If it comes to it, we will select submissions that show the breadth and depth of our community in terms of instruments and genre, as well as in consideration to technical quality. 
Video/Audio Suggestions:
Use the best quality video and audio recording devices possible. And don't forget about quality lighting!
Strive for it to appear/feel like a live performance.

Clearly capture your face, instrument and playing hands/arms while playing if possible.
Try to use just one "take" with little to no editing.

Given the context of showing submissions during our co-op's Annual Members Meeting, consider performing something welcoming, uplifting, and instrumental.
You don't have to introduce your piece - but it's a good opportunity to share a brief description (e.g. your name, song's name, origin of the song). We're hoping to also edit all videos to include a description. Introductions may be edited out to maximize time and show the greatest number of musicians.
Video Technical Specifications 
If you have a completed video ready to go, it doesn't matter what the technical specifications are; send it over and we'll do our best to make it work! If you are making a new recording, the ideal tech specs are:
Video resolution: 1080p or 4k
Video frame rate: 30fps (frames per second)
File format: .mov or .mp4
Audio sample rate: 48kH
Audio channels: Stereo
If you record using smartphones, they may well be set by default to 1080p/4k resolution, 30fps and 48kHz audio already. But, if you can, it's worth checking your settings before recording.
These are ideal specs, but not required, so don't stress it if you can't meet them.