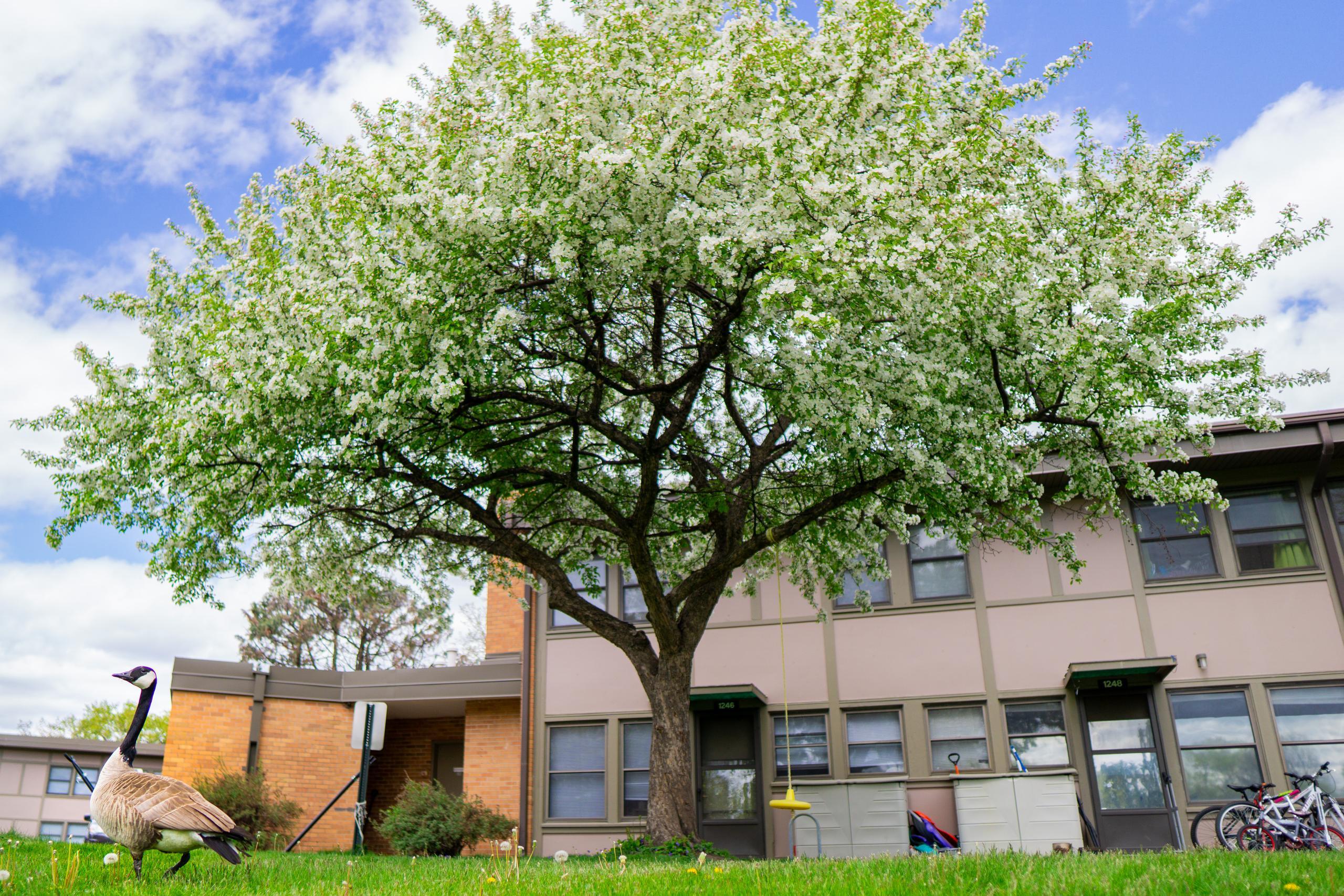 Photo Collaboration Project
Calling all CTC creatives! Let's uncover the wonders of CTC through your lens! Enter by Nov. 5 for a chance to win a $25 gift card!
We invite you to be a part of a unique and exciting project that aims to capture the essence of our beloved CTC neighborhood through the lens of our diverse community. No matter your age or skill level, we encourage everyone to participate and submit your photo/s by Nov. 5, 2023, to be entered into our community poll, awarding one prize-winner!
Photo Collaboration Project Details
Theme and Objective
Theme: Curiosity, Wonder, and Awe: Capturing and Celebrating Moments, Small and Large – This theme encourages you to explore and document the grand and subtle wonders of life at CTC. It's about those moments that leave you breathless, whether it's the vastness of nature or the tiniest marvels in your surroundings. 
Medium: Photography
Optional, Additional Theme: Crosscutting Concepts - Explore the concepts like Patterns, Cause and Effect, Scale, Proportion, Quantity, Systems and System Models, Energy and Matter, Structure and Function, Stability and Change in your photography.
Open to All: Everyone in our community is encouraged to participate. It's an opportunity to showcase your unique perspective.
Have fun! Most importantly, we want you to have FUN! Let your curiosity lead you, and embrace the wonders around us.
How to Participate:
Capture the Moment: Explore our community with fresh eyes and capture those moments that leave you in awe. It could be a stunning landscape, a family gathering, a community event, or the tiniest details of nature.
Explore Crosscutting Concepts (Optional): If you choose the additional theme, let your creativity flow by incorporating the crosscutting concepts into your photography.
Share Your Photos:

Submit your entry with an online form submission.

Enter up to 5 photos per CTC Resident: You are welcome to submit more photos, yet only your first five will be entered in the community vote for the prize! 

Celebrate Our Community: Your photos will contribute to a visual celebration of our CTC community's spirit, highlighting the incredible moments that make CTC extraordinary.
Submission Deadline: November 5, 2023
| | |
| --- | --- |
| | Share your photos online by tagging @umnsusted and @umnctc! |
Grand Prize
Aside from the chance to showcase your talent and love for our community, there will be $25 Target gift card for one winner, elected by our community.
---
Curiosity, Wonder, and  Awe: Capturing and Celebrating Moments Small and Large Photo Collaboration 
CTC is teaming up with the Institute on the Environment (IonE) at the University of Minnesota to enhance opportunities for interconnectedness and community by cultivating and supporting sense making, awe, community, and balance in the ways we experience the natural and human designed world. Consider participating in our photo collaboration project, which will include a monthly event at the Community Center grounding us in the lens of the month and culminating in an event in June that celebrates the collection of our moments of connection and reflection. 
Meaning making occurs when we slow down and mindfully connect to the world around us. Awe is "the feeling we get in the presence of something vast that challenges our understanding of the world" and it can also be found in the small moments of everyday life. Connecting to these moments large and small benefit us with clearer thinking, good health, and closer relationships. Join us in periodically sharing those moments of awe and curiosity which can include an aphid perched on a leaf, morning light passing through the leaves of a gorgeous plant, or a cloud formation that allows you to pause and see the world as it exists, outside the stressors and pressure of a hurried day, even for just a moment. Join us in finding the awe in the everyday. Watch the linked video to learn more about why awe is such an important emotion and the ways it can be beneficial to your well being. 
How to participate:
Slow down, notice, and connect to the world around you. Perhaps choose a "sit spot" or a place at CTC that you can return to throughout the seasons and notice the changes, small and large around you.
Tag your photos @umnsusted and @umnctc and submit them to CTC.
Check out the photos on this page for possible inspiration.
If you have further questions, please reach out to Meg Earnest, Program Manager for Graduate Student Leadership Development.
Optional Additional Theme: Crosscutting Concepts
Want an extra challenge, or looking for inspiration? Consider integrating Crosscutting Concepts, helping to recognize and identify them in your daily life at CTC:
The Next Generation Science Standards (NGSS) include 7 Crosscutting Concepts that are the big ideas that connect the sciences and help to understand nature.
---
Community Vote
After the Nov. 5 deadline, CTC will compile all submissions, listed anonymously in order in which we received them, into a poll for the community to vote upon the winner, awarding the community-elected winner with the $25 prize.
The poll will be emailed to all primary email addresses of lease holders in the community once ready. Voters must log in to a Google account to place your vote via the emailed poll. If you do not have a Google account, please contact Lindy at community@umnctc.org and we will manually record your vote.
Please limit one vote per CTC resident, and place your vote before the indicated poll deadline. Once the votes are in, we'll announce the winner, as well as contact them directly to receive their prize.
---
Examples of Previous Submissions
For some inspiration, we've included some randomly selected examples of resident submissions from previous, similar initiatives. We strive to continually building and diversifying our portfolio of our residents' beautiful captures of our co-op and community  - and especially look forward to seeing your depiction!
| | |
| --- | --- |
| | Share your photos online by tagging @umnsusted and @umnctc! |